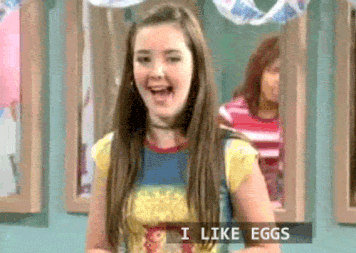 Debbie (played by Jenna Morrison) is the low intelligent girl in The Girls' Room who constantly says "I like eggs".
One "The Girls' Room" episode she gives Amber (The popular girl in the Amanda Show played
by Amanda Bynes ) a carton of a dozen eggs for her birthday with one missing which she states "I couldn't
help myself he's sooo cute" and starts to cuddle with it. She also appears on "Stranded : In a Car" and
is thrown out because of her annoyance by Judge Trudy , Tony Pajamas and the Bailiff . You can
see her in every "The Girls' Room" episodes, but she is late in the prom episode because she fell asleep
in the tanning salon and turned a dark tangerine color. Debbie is portrayed by Jenna Morrison, who
is in a segment of the skit "Food Bay "