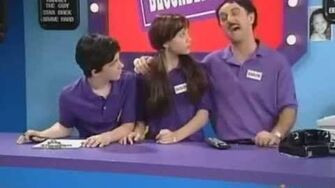 Blockblister is a video store that is owned by the same family that's featured in the "Dooper" sketch. The sketch starts just as a customer comes in to complain about the movie they just rented. Then, the cashiers say that that movie is a parody of the original (The Brady Bunch/The Brady Brunch) For example, a man comes in and complains that his movie, "The Brady Bunch is nothing like the movies he's watched before. They then tell him that his movie is The Brady Brunch. He gets upset and says, "What type of Blockbuster is this?!" They then reply, "This is Blockblister!", and the customer leaves.
Ad blocker interference detected!
Wikia is a free-to-use site that makes money from advertising. We have a modified experience for viewers using ad blockers

Wikia is not accessible if you've made further modifications. Remove the custom ad blocker rule(s) and the page will load as expected.