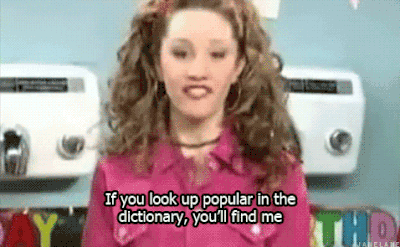 Amber, an egotistical and mean girl who always makes sure to remind the audience that she is popular (although this just may be in her own mind, as in one skit, a girl was asked what made Amber so popular, the girl responded that she didn't know who Amber was; in another skit, Amber was not invited to the prom nor voted prom queen), Amber has a rivalry with another, much more popular girl, Danielle Spencer, who always seems to one up Amber, but usually ends up getting a swirly from Sheila. Drake Bell occasionally appears as Jeremy Pivers, the most popular boy in school and Amber's one-sided love interest.
Ad blocker interference detected!
Wikia is a free-to-use site that makes money from advertising. We have a modified experience for viewers using ad blockers

Wikia is not accessible if you've made further modifications. Remove the custom ad blocker rule(s) and the page will load as expected.